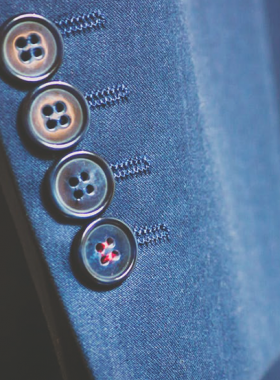 Practice Areas
Litigation & Trial Practice
Fellers Snider's litigation and trial practice is truly extraordinary – we're recognized as the premier litigation and trial firm in Oklahoma. Unlike most firms, we successfully try cases for plaintiffs and defendants in federal and state courts on a regular basis. Our lawyers have tried hundreds of cases before juries and judges, and we routinely handle arbitration and administrative matters. We leverage our vast experience and diverse background to zealously represent our clients and consistently provide superior, innovative, cost-efficient legal services to control the risks inherent in litigation.
Our litigation practice touches virtually every area of the law, including patent and copyright, antitrust, securities, business torts, employment, white-collar defense, consumer litigation, products liability, commercial litigation, financial matters, professional liability, insurance litigation, oil and gas and energy litigation, unfair business practices and trade secrets, civil rights, class actions, computer litigation, environmental, real estate, banking, and related matters. We serve a variety of industries, including telecommunications, energy, health care, construction, insurance, education, financial, banking, government and real estate.
Our litigation and trial lawyers have been recognized by Chambers USA, The Best Lawyers in America, Super Lawyers, Benchmark Litigation, the Litigation Counsel of America and others in a variety of areas, including antitrust, insurance, intellectual property, commercial litigation, employment and bet-the-company litigation.
Although we are always prepared to take a case to trial, we place emphasis on working with our clients to meet their goals and objectives for quickly resolving cases in the most cost-effective and efficient manner. Our trial lawyers employ cutting-edge technology, innovative strategies and time-tested methods to resolve cases as promptly and inexpensively as possible – and we routinely achieve exceptional results.
---
Latest News: Litigation & Trial Practice
Fellers Snider Welcomes Three Attorneys
Oklahoma City, Okla. – The Fellers Snider law firm, recently welcomed three attorneys Peter L. Scimeca , Ryan J. Duffy, and C. Morgan Dodd, to practice in the Oklahoma City based firm. Peter L. Scimeca focuses his practice in the areas of criminal defense and business litigation.  Mr. Scimeca gra...
---
Latest News: Litigation & Trial Practice
Fellers Snider Welcomes New Litigator
OKLAHOMA CITY – Fellers Snider recently welcomed associate attorney Michael A. Fagan to the firm. Fagan, an experienced workers' compensation attorney and civil litigator, previously worked at Liberty Mutual. He will be based out of the firm's Oklahoma City office, where he will focus on workers' co...