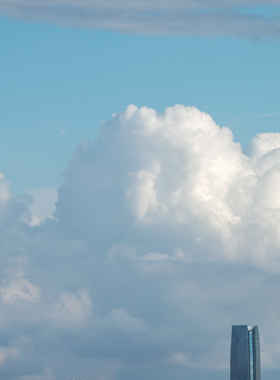 Privacy Policy
This policy applies to your use of this website (www.FellersSnider.com). Fellers Snider knows that you care how information about you is used and shared. We appreciate your trust, and we will use your supplied information only according to the following terms.
We do not collect any personal information from you on this website except where such information is voluntarily provided. For example, if you contact us by email, your email address and the contents of your message may be retained to enable us to respond to your communication. We will not share your information with any third party without your prior permission, except in response to an order from a court of competent jurisdiction or in similar circumstances.
That said, please be aware that sending this firm an unsolicited email does not make you a client or create an attorney-client relationship. Unsolicited email sent to us may be subject to disclosure. For more details, please read our disclaimer page.
Additionally, we may use the email and physical addresses you provide us to send you information we think might be of interest. If you do not wish to receive email or printed mail from us, please let us know at by phone (405-232-0621) or by email (at Contact@FellersSnider.com).
We may collect aggregate information about our visitors. This sort of information is not tied to any particular user, and is primarily used for internal purposes in evaluating and improving the effectiveness of the site; it includes information such browser types and capabilities, which browser plug-ins in use, IP addresses, which pages of the site are most and least frequently visited, and any other sort of information that can be obtained anonymously from users' browsers or inferred from activity on the site. Fellers Snider may, at its sole discretion, share this aggregate information with third parties.
A "cookie" is a feature of your browser that allows a website to transfer a small piece of information to the hard drive of your computer for record-keeping purposes. Cookies stored on your computer can be used to "remember" things, such as whether you previously visited this site and, if so, what your site-viewing preferences were. Additionally, cookies may be used to uniquely identify a user.
Fellers Snider may, at its sole option, choose to use cookies on this site. You agree, as a condition of accessing this site, that Fellers Snider may store to and retrieve from your computer information in the form of one or more such cookies.
If this is not acceptable to you, you may configure your browser to refuse to accept cookies from this website. If you do this, you will still be able to access our entire site. This will in no way alter your experience here, although you may be inconvenienced if we cannot, for example, read your preferences from previous visits.
We reserve the right to change this policy at any time, with or without advance notice. However, if we change our policy, it will not go into effect until it is posted on this webpage.