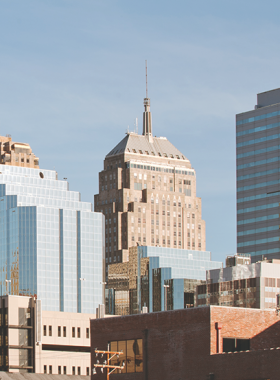 Careers
Attorneys
We have a diverse group of attorneys – experienced and young, married and single, men and women. Our firm's environment is flexible, and our work culture was best described by one of the firm's most senior partners when speaking to a new associate a few years ago:
We work hard as a team, and all team members work together to provide our clients with excellent service. But when the trial is over, when the deal is done, and we have some time to relax, you better take the opportunity to leave the office to have fun. The hard work will come again without looking for it.
To apply, contact our recruiting coordinator. We look forward to hearing from you.


Attorney Recruiting Coordinator 
Fellers Snider
100 North Broadway, Suite 1700
Oklahoma City, OK 73102
Phone: 405-232-0621
Fax: 405-232-9659
Email: AttorneyRecruiting@FellersSnider.com