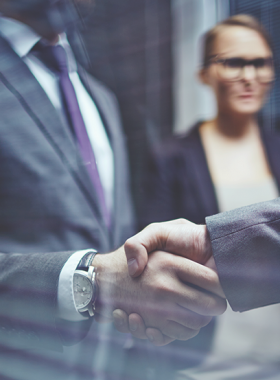 Practice Areas
Labor, Employment & Employee Benefits
The Labor and Employment Group at Fellers Snider represents and counsels employers in all aspects of the employment relationship. Because we partner with clients in long-term relationships, we are able to provide practical, creative and cost-effective solutions to their employment-related issues. By advising and providing proactive counseling about how to comply with federal and state employment laws and other daily compliance issues, we are able to minimize employment disputes and strengthen our clients' defense if litigation occurs.
We provide employers counseling on compliance with the many applicable state and federal laws, including:
Family and Medical Leave Act (FMLA)
Americans with Disabilities Act (ADA)
Age Discrimination in Employment Act of 1967 (ADEA)
Title VII of the Civil Rights Act of 1964
Fair Labor Standards Act (FLSA)
Oklahoma's drug-testing statute
Oklahoma wage laws
Randolph-Sheppard Act
Workers' compensation
Unemployment compensation
We also review employment policies and personnel manuals for compliance with state and federal requirements.
Our practice involves defending employers and representing individuals in various employment litigation matters, including wrongful discharge, discrimination, retaliation, sexual harassment and noncompetition/nonsolicitation issues.
We litigate cases in federal and state courts, as well as before various governmental agencies, including the U.S. Equal Employment Opportunity Commission (EEOC), Oklahoma Human Rights Commission (OHRC), Oklahoma Employment Security Commission (OESC), National Labor Relations Board (NLRB), Occupational Safety and Health Administration (OSHA), and both the Oklahoma and federal departments of labor.