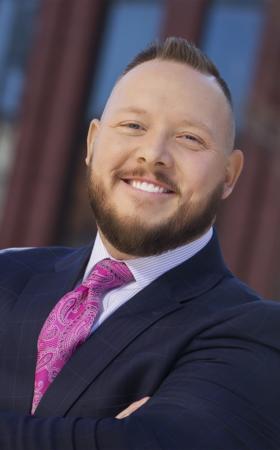 Jacob P. Jean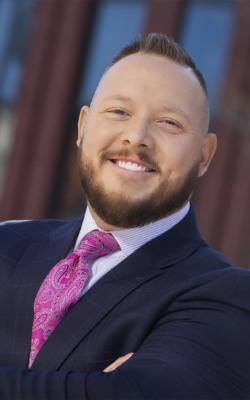 Jacob P. Jean
   Mr. Jean joined Fellers Snider from Christensen Law, where he served as a Director and managed their Workers' Compensation defense practice. 
Mr. Jean has extensive experience handling client matters in all aspects of Workers' Compensation defense.  From legal opinions and defense strategy to meditations, litigated matters, and appellate practice, Mr. Jean has helped his clients through difficult issues with quick and efficient resolutions.  He has practiced primarily before the Workers' Compensation Commission and Workers' Compensation Court of existing claims for the past three years.  He currently consults with employers and insurance carriers on ways in which to handle workplace incidents in the most cost efficient and effective manner, benefiting all parties involved.  Mr. Jean is responsible for handling all aspects of a claim, from the inception, through discovery, to trial, while working to find the best resolution for his clients.
Prior to joining private practice, Mr. Jean served as Corporate Counsel to a local automotive finance company.  He has encountered various issues, including employment matters, collection issues, contract disputes, contract negotiation, business formation and organization, compliance, and vendor relations.  Mr. Jean is able to offer a unique perspective to his clients, due to his previous experience with handling issues from a client's standpoint. 
Education
West Virginia University College of Law (J.D., 2012)
West Virginia University (Master of Business Administration, 2008)  
Glenville State College (B.S. in Business Administration, Cum Laude, 2007)
Bar Admissions
Oklahoma Bar, 2013 
United States District Court for the Western Districts of Oklahoma, 2013 
Certifications
Department of Defense Secret Security Clearance
West Virginia State Bar Certified Mediator
Certified Consumer Credit Compliance Executive (NAFA)
Professional Memberships
Oklahoma Bar Association 

Disaster Response and Relief 
Lawyers Helping Lawyers 
Law Related Education

 Oklahoma County Bar Association
Epworth Villa Board of Directors – Board Member
Industries
Jacob's client base is extensive, and covers a wide range of industries including:
Nursing Homes/Residential Health Care
Manufacturing
Education
State Agencies
Food Processing/Handling/Delivery
Retail
Fast Food
Construction
Trucking
Data Processing/Call Centers
Temporary Workers
Oil Field Work
Medical/Dental Practices
Auto Dealerships
Finance Companies