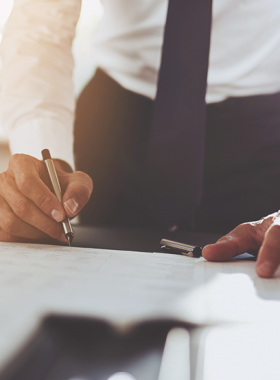 Practice Areas
Antitrust & Trade Regulation
Monitoring competition is central to success in business, and Fellers Snider's antitrust and trade regulation lawyers work closely with our clients to create and preserve the competitive edge necessary to succeed in today's environment. In antitrust litigation and counseling matters, we rely on the firm's diverse interdisciplinary skills and innovative business solutions to manage risks and successfully litigate complex issues in a variety of areas.
Our lawyers consistently handle:
Antitrust counseling
Antitrust and trade regulation litigation
Antitrust and trade-related white-collar defense
Competition issues
Government compliance
Our antitrust litigation team routinely handles matters involving competition, representing both plaintiffs and defendants, in a wide range of civil cases, class actions and governmental investigations. These cases involve a variety of industries, including telecommunications, insurance, consumer, retail, electronics, oil and gas, and health care.
Fellers Snider also provides counseling regarding structure, compliance, distribution, pricing issues, and other competitive matters facing our clients. The firm prosecutes and litigates complex antitrust and intellectual property issues, and we handle white-collar competition-related criminal investigations, including internal investigations, trade associations, grand jury proceedings, criminal indictments and trials.