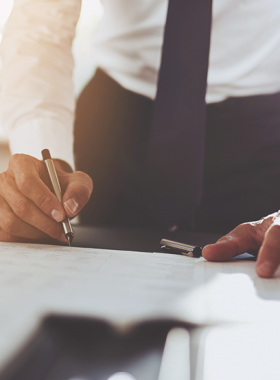 Practice Areas
Taxation
At Fellers Snider, our tax lawyers handle all variations of business taxation issues, and they work with lawyers in other practice groups on corporate, partnership, finance and other transactions to deliver complete tax solutions to our clients. Our tax practice principally covers corporate and business tax planning, but it also includes personal income tax planning and estate planning for individuals. We also handle tax litigation and represent individuals and companies before the Internal Revenue Service and the Oklahoma Tax Commission in defending tax liability claims – a category that includes not only income taxes, but also real property and sales tax issues and claims.
---
Latest News: Taxation
Gavel to Gavel: Denying Deductions
Many Oklahomans are attempting to be the first medical marijuana dispensaries and growers under recently passed State Question 788.  As many know, while medical marijuana is now legal in Oklahoma, it is still against Federal law to dispense or grow it.  Medical marijuana is considered a controlled s...