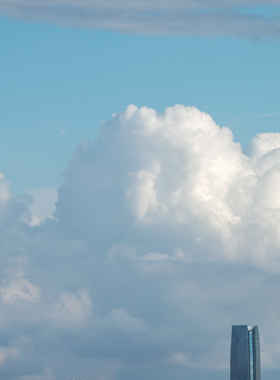 Practice Areas
Commercial Real Estate
Fellers Snider's real estate attorneys possess significant expertise and experience in all aspects of the purchase, sale, financing, leasing and development of commercial real estate. We assist our clients in a wide array of projects, including purchasing and selling commercial office buildings, shopping malls and other retail centers; multi-family housing projects; industrial, self-storage and warehouse projects; wind farm and cogeneration projects; health care and assisted-living facilities; parking garages; agricultural properties; and undeveloped land. The firm frequently represents borrowers and lenders in the types of financing involved in such projects, including financing provided by bridge, construction, mezzanine and permanent lenders, as well as equity participations and real estate investment trust structures. Fellers Snider has handled numerous Section 1031 exchanges, sales/leasebacks and tenancy-in-common arrangements, and our litigators have experience with all types of commercial real estate disputes.
---
Latest News: Commercial Real Estate
Fellers Snider Welcomes Three Attorneys
Oklahoma City, Okla. – The Fellers Snider law firm, recently welcomed three attorneys Peter L. Scimeca , Ryan J. Duffy, and C. Morgan Dodd, to practice in the Oklahoma City based firm. Peter L. Scimeca focuses his practice in the areas of criminal defense and business litigation.  Mr. Scimeca gra...