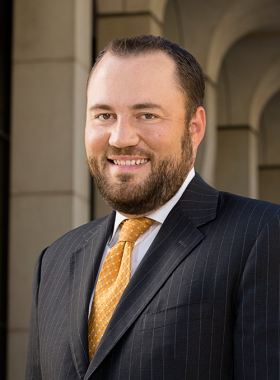 08/11/2015
Fellers Snider Welcomes New Litigator
OKLAHOMA CITY – Fellers Snider recently welcomed associate attorney Michael A. Fagan to the firm.
Fagan, an experienced workers' compensation attorney and civil litigator, previously worked at Liberty Mutual. He will be based out of the firm's Oklahoma City office, where he will focus on workers' compensation law and general civil litigation.
"Having tried cases in both workers' compensation court and district court, Mike's versatility and experience are assets to the firm," said Bryan King, president of Fellers Snider. "We are pleased to have him on board."
Fagan earned his Juris Doctor from the University of Missouri-Kansas City School of Law and a Bachelor of Arts from The University of Oklahoma.
---
Fellers Snider
Fellers Snider has a 56-year history of providing superior legal services to clients locally, nationally and abroad. The firm's objective is to partner with clients to develop practical and cost-effective solutions to their legal problems and needs. Based in Oklahoma City, Fellers Snider is both a litigation and transactional law firm with areas of focus that include complex business litigation, securities fraud, oil and gas, employment law, corporate law, natural resources, intellectual property, bankruptcy and financial services, workers' compensation defense,  insurance defense, white-collar criminal defense, and estate planning.