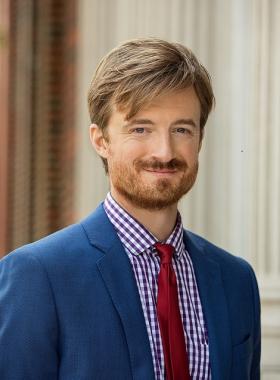 C. Morgan Dodd
Mr. Dodd joined Fellers Snider in 2018, bringing his experience in oil and gas law and rendering of title opinions with him.
Morgan is admitted to practice in the Oklahoma Supreme Court all Oklahoma District Courts and in the state of Illinois. He is a member of the Young Professionals in Energy, the Oklahoma Independent Petroleum Association, the Rocky Mountain Mineral Law Foundations, and the Oklahoma City Real Property Lawyers Association.
Morgan graduated cum laude from the University of Oklahoma in 2008 with a Bachelor of Business Administration degree in International Business and General Management with a minor in Italian.
Education
Juris Doctor (Washington University School of Law; St. Louis, 2011)
B.A. Business Administration (University of Oklahoma, cum laude, 2008)
Bar Admissions
Oklahoma
Oklahoma District Courts
Oklahoma Supreme Court
State of Illinois (Inactive)
Professional Memberships
Oklahoma City Real Property Lawyers Association
American Bar Association
Oklahoma Title Examination Standards Committee
Rocky Mountain Mineral Law Foundation
Community Leadership
Rotary Exchange on Film Row