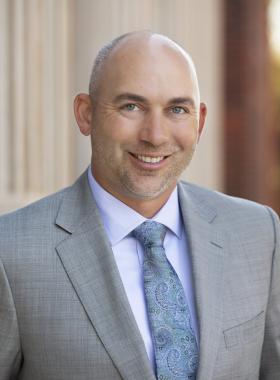 Stan Williams II
Stan Williams II joined Fellers Snider in 2022 from Mayer Brown's Houston office where he was a member of the Global Energy and Corporate & Securities practice groups. Most notably, Mr. Williams represented private equity portfolio companies in the negotiation and drafting of purchase and sale agreements and other ancillary agreements related to corporate acquisitions in the Eagle Ford and Bakken Shale plays. Following one such transaction, Mr. Williams also represented the surviving private equity midstream company in its successful merger-of-equals. In addition to corporate transactions and governance matters, Mr. Williams represented public and private equity companies in the negotiation and drafting of agreements related to energy operations and transactions, including:
an offshore operator's acquisition of pipe and equipment from a bankruptcy trustee,
a premiere frac sand producer's acquisition of surface access encroachment rights in the Permian Basin,
an operator's procurement of midstream services for production in Angola.
Previously, Mr. Williams served as Land Manager for Chesapeake Energy where he led land exploration and production, division order and lease administration teams in the acquisition, administration, development and divestiture of Chesapeake's premiere oil and gas assets throughout Texas and Louisiana. Related to those efforts, Mr. Williams oversaw regulatory compliance matters involving both the Texas Railroad Commission and Louisiana Department of Natural Resources. Mr. Williams' responsibilities included overseeing multi-year development agreements involving domestic and international partners, overseeing negotiations involving trades and various asset development transactions, renegotiations involving trades and various asset development transactions, renegotiating leases and ancillary development agreements, overseeing land and lease brokers and surveying teams, ensuring timely execution of all land matters to support drilling programs with up to 23 active rigs, and collaborating with all organizational levels and disciplines.
Throughout his career Mr. Williams has been engaged in the analysis, negotiation and drafting of complex upstream and midstream energy contracts and navigating projects through the regulatory environments governing the respective basins.
Mr. Williams focuses his practice by advising clients on regulatory, contractual, and operational matters regarding the acquisition, development, and divestment of upstream and midstream energy assets.
Born in Wichita, Kansas, though raised in Mustang, Oklahoma, Stan and his wife, Kendal, enjoy raising their two children, cheering on their favorite sports teams, and all things outdoors.
Education
University of Oklahoma College of Law, JD
University of Oklahoma, BBA
Bar Admissions
Oklahoma Bar Association
US District for the Western District of Oklahoma
State Bar of Texas
Professional Memberships
American Association of Professional Landmen

Certified Professional Landman

Oklahoma City Association of Professional Landmen