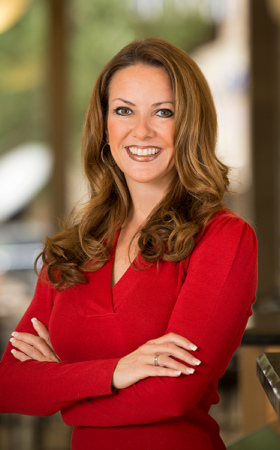 Kelli M. Masters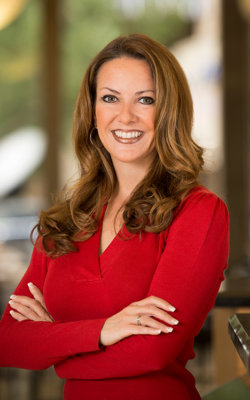 Kelli M. Masters
Kelli Masters has broad experience in commercial litigation, nonprofit law and sports law. She represents clients in state and federal courts in cases involving such issues as breach of contract, breach of fiduciary duty, statutory and common law fraud, negligence, misrepresentation, defamation, and trademark infringement.
In addition to defending public and private companies in areas of insurance, banking and other commercial operations, Masters represents numerous tax-exempt nonprofit organizations. She has formed and represented more than 100 nonprofit organizations, and she advises clients regarding nonprofit governance and maintenance of exempt status, as well as insurance and indemnification issues affecting directors and officers. She has served as an adjunct professor at the Oklahoma City University School of Law, teaching taxation of nonprofits and charities.
Masters also practices in the area of sports and entertainment law, representing professional athletes in football, baseball and Olympic sports. She is an NFL contract adviser, certified by the National Football League Players Association, and is a registered athlete agent.
Education
Juris Doctor (The University of Oklahoma, with honors, 1999)
Bachelor of Arts in Journalism (The University of Oklahoma, with highest distinction, 1995)

Studied abroad at Universite d'Auvergne, Clermont-Ferrand, France, 1994
Bar Admissions
Oklahoma, 2000
U.S. District Courts for the Western, Northern and Eastern Districts of Oklahoma
U.S. Court of Appeals for the 10th Circuit
U.S. Supreme Court
Professional Memberships
American Bar Association
Oklahoma Bar Association
Oklahoma County Bar Association
Luther L. Bohanon Chapter of American Inns of Court
Sports Lawyers Association
Awards & Honors
The Best Lawyers in America, 2013-2019
Super Lawyers, Rising Stars, 2011-2013
Finalist, The Journal Record's Woman of the Year, 2006
Gold Medal Letzeiser Award, The University of Oklahoma (Top Senior Woman), 1995
Community Leadership
Appointed to Professional Responsibility Tribunal for the state of Oklahoma, 2011-2017
Former member of the board of directors for YMCA of Greater Oklahoma City
Board of directors for Citizens for Juvenile Justice
Former board chair for Oklahoma County CASA
Author and lecturer on nonprofit/charitable organization law and sports law
As a national motivational speaker, has addressed to hundreds of schools, organizations, women's groups, youth groups and leadership conferences across the country
Lawyers for Children (pro bono)
Advising numerous nonprofit organizations (pro bono)
Representative Matters & Clients
Successfully challenged a ruling before the 10th Circuit Court of Appeals in Sanchez v. Nitro-Lift Techs. LLC, 2014 BL 220924, 10th Cir., No. 12-7046, Aug. 8, 2014
Successfully challenged a ruling denying ad valorem tax exemption, thus securing rights for Oklahoma nonprofit organizations; published opinion: GDT CG1, LLC v. Oklahoma County Bd. of Equalization, 2007 OK CIV APP 101, 172 P.3d 628, 629 (cert. denied)
Has obtained numerous summary judgments and dismissals for corporate clients in matters involving breach of contract, negligence, misrepresentation, fraud, insurance bad faith and other commercial matters
Negotiated the life story rights agreement for a feature film based on the life of Martel Van Zant, her client
Formed and represented more than 100 501(c)(3) nonprofit organizations
Negotiated player contracts in both the NFL and professional baseball, as well as national and local endorsement agreements
Media Mentions
New York Times, Feb. 1, 2014: "As Players' Agents, Women Face Extra Challenges"
Huffington Post, April 28, 2013: "Goodbye Entourage: Turning the Tables on How NFL Agents Entertain Their Clients"
Wall Street Journal, April 16, 2013: "NFL Players Serve the People of Haiti"
Distinctly Oklahoma, November 2012: "Kelli Masters: A Story of Success"
Sooner Lawyer, fall/winter 2008/2009
The Oklahoman, April 24, 2008
Journal Record, Sept. 15, 2006
Bleacher Report, April 3, 2014
Cosmopolitan, March 7, 2016
ESPN, May 11, 2016
Articles & Publications
Setting up a Nonprofit: Getting Started the Right Way
Oklahoma Nonprofits: Tax Business Answers, National Business Institute (2001, 2003 & 2005)
Speaking Engagements
Ministry of Sports Marketing Conference, Sydney, Australia, July 2016
Gaylord College, The University of Oklahoma convocation speaker, May 2016
Gaylord College "Legal Eagles" Pre-Law Club, inaugural speaker, April 2016
University of Florida, keynote speaker, 2016 Entertainment & Sports Law Symposium, April 2016
Rotary Camp Enterprise keynote speaker, April 2016
SXSW Interactive Sports Panel speaker, "League vs. Player – The Battle Off the Field," March 2016
Chapman School of Law, Sports Law Symposium speaker, March 2015
U.S. Conference of Mayors annual meeting, "Women in Sports" panel, New York City, February 2015
Southern Conference of Bar Presidents, October 2013
Oklahoma Bar Association Annual Meeting, November 2012
National Sports Marketing Network Panel, Dallas, Texas, May 2011
American Inns of Court, Oklahoma City, March 2011
Sports Management Worldwide Seminar, Indianapolis, Indiana, 2011-2015
National Business Institute Seminar speaker, "Tax Exempt Organizations from Start to Finish," fall 2011
Oklahoma City University Sports Property and Entertainment Law Association, guest speaker, fall 2011
OU College of Law, guest speaker, spring and fall 2011
OU Sports Management Club inaugural meeting, guest speaker, fall 2011
Ohio University International Sports Agency Organization, guest speaker, fall 2011
Dallas Bar Association, Sports Law Boot Camp panelist, fall 2011
Oklahoma Paralegal Association annual seminar, May 30, 2009
State convention for "Rainbow Girls" Youth Leadership Club, spring 2009
OU College of Law, Sports and Entertainment Law Club, fall 2008